Thank you for raising $310,000!
Thank you to everyone that helped contribute to the 2017 Dragon Boat Upstate Festival! Because of you, we exceeded our fundraising goal of $300,000! These funds will go a long way in supporting local cancer patients and their families. Check out this short video highlighting the day! We hope you will a moment to take our event survey; we want to hear your feedback about what you liked and how we can improve on future events. Also, jump over to our Facebook page to view photos from the day. And if you want to see how the teams fared, please check out the race standings as well.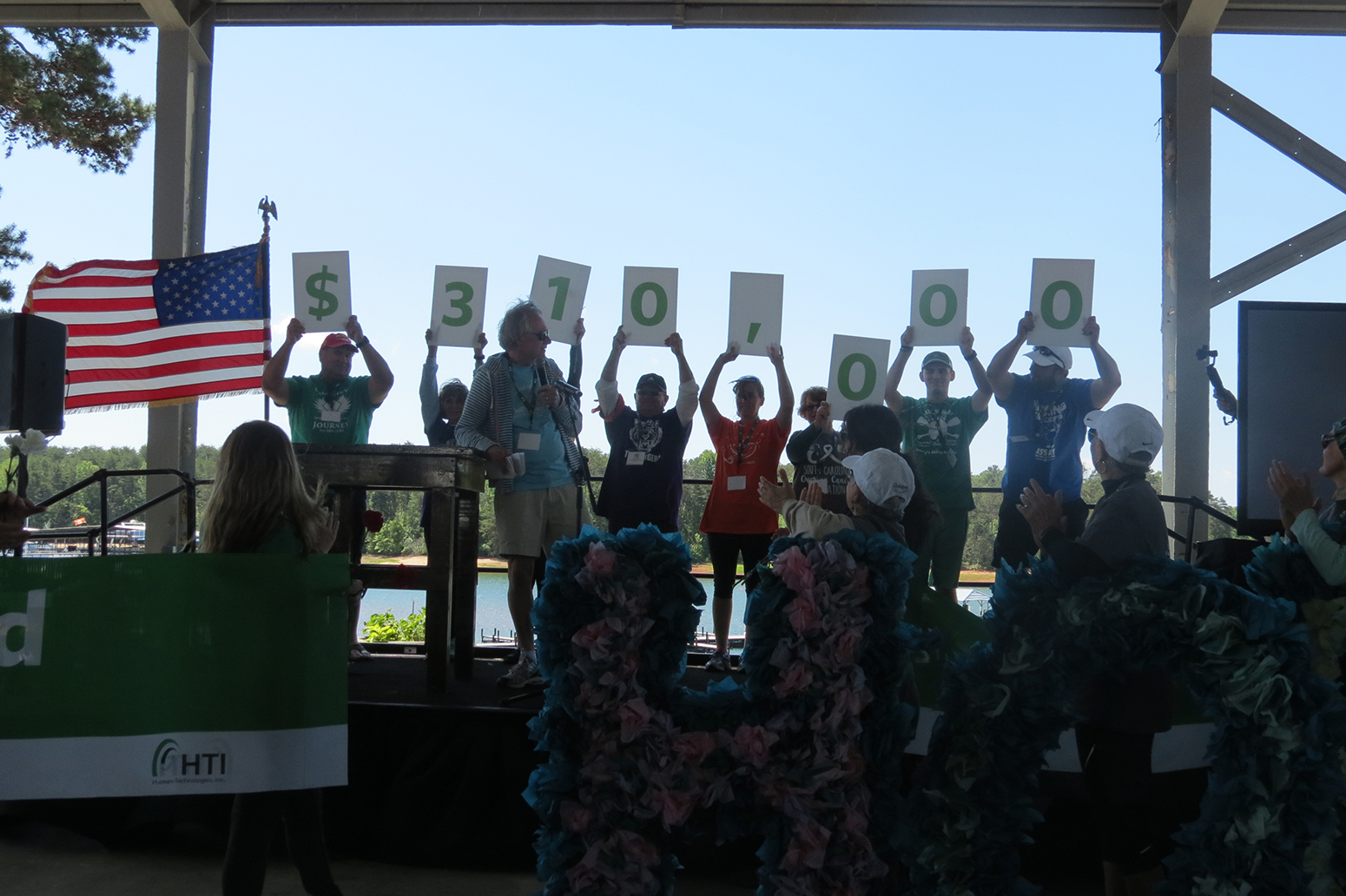 Lost & Found and Merchandise Sales Update
Did you get home and realize something you had at Portman Marina didn't make its way home to you? Please contact Amanda Lenar at your earliest convenience to claim your lost & found item. We will hold items until Wednesday, May 31, at which time they will be donated.
We still have Festival T-Shirts available for sale! Short- and long-sleeve options are available in limited quantities. If you pre-ordered an event t-shirt and were unable to pick it up at the event, this applies to you as well. Please contact Amanda Lenar to learn more. Shirts will be available until Wednesday, May 31, at which time they will be donated.
Saturday, May 6, 2017
The Dragon Boat Upstate Festival benefits cancer research and survivorship programs at the Cancer Institute of Greenville Health System (GHS), Winn the Fight and the South Carolina Ovarian Cancer Foundation. To date, Dragon Boat Upstate Festival has raised over $2.2 million for local cancer research and survivorship programs.
GET INVOLVED!
1. Start A Dragon Boat Team: Start your very own team so that you can make a difference in the lives of cancer patients in our community. It's free and easy to start your own team. Simply, click on the Start A Team link to get started!

2. Donate To A Team: Make your best personal donation to the cause. Whether you are able to give $5 or $500, your gift will impact patients in our community.

3. Share Your Fundraising Efforts: Share your connection to the cause and ask people to join you! Log into your Participant Center and access fundraising and communication tools to make it easy to share!